Elle Marie O Dwyer has a kind of voice I would describe as crystal clear and bright.  Her music is mellow. It's the kind that would you would be looking for after a hard day's work. The kind of sound to listen to when you are reclining and letting the evening breeze take you to the land of imagination. The arrangement is more minimalistic. She does have songs that are comprise of strings but most are her clear soprano embellished by nothing but the piano.
This is the title track of Elle Marie O Dwyer's first album "Where the Allow Waters Flow". The 12-track album includes songs like "The Cottage With the Roses Round the Door", "The Land of the Gael", "Brosna Town" and "My Bonny Labouring Boy". The album can be purchased on Claddagh Records at http://claddaghrecords.com/WWW/catalo…
Like the facebook page http://www.facebook.com/ElleMarieODwyer to keep up to date with all events and gigs for Elle Marie
http://www.ellemarieodwyer.com/
***
Orriel Smith
Her soprano voice is recognizable. She has the 'it' in operatic singing. Yet she also possesses the kind of quality that appeals to the wider audience. Most singers with operatic background aren't easy to listen to because the style is targeted to specific venues and moods in listening. But Orriel Smith promises to delight even those that are not into classical singing.
Danny Boy is a traditional Irish song covered by many. But it is not often you come across an artist who can nail it with precision and true sentiments the way she does. It is a beautiful haunting track marked by her crystal clear voice.May she get discovered by more enthusiastic ears so that she can record more tracks with exquisite beauty attributed to the gods!
***
Here is my other soundcloud account. Like what I mentioned in my earlier issue there are tracks here that are Celtic and non Celtic. This is due to me running another site called www.spheremusic.wordpress.com  So just enjoy the music regardless of the genre because they are all amazing music. I mean seriously, when have I given you bad recommendation huh? Hahahaha ok enjoy!
***
Huzzah!

Hello everyone. Welcome to our Friday edition of the Celtic Music Fan. In my part of the world which is the Philippines, it is the start of summer. You can feel it as the heat stings your skin. It is like this deep low drone of  uilleann pipes followed by the sharp wail of the bagpipes. It is hard to ignore because it is really saying " I am here."
It is an exciting month because big bands like Solas and Lunasa are giving everyone lovely music.
Those who are based in Chicago should follow Ceolwind Productions. So what's cooking? According to owner Noah Smulkis:
I have an early copy of a new release due out this May from Irish folk singer-songwriter Kevin O'Donnell. It's practically more American folk than Irish and it tells the story of descendants of Irish immigrants in America from the late 1800s to present day. I think you'll like it and may be interested in featuring it prior to the release. Produced by Maurice Lennon and featuring many Irish and American folk music guests including Maurice, John Williams, Kathleen Keane, Finbar Furey just to name a few.
Ceolwind Productions is owned by Noah Smulkis whose friendship with The Celtic Music Fan go as far back as 2009. And yes this is prior to the creation of Ceolwind Productions. Check out http://www.deepisthewell.com/ for a sneak peek.
For a sneak-peek: www.deepisthewell.com
Poitin lead man Jeremy King made the moment epic with his vocal rendition.It is  a rare treat because he is first and foremost and instrumentalist. But here he shows he has such golden pipes! http://www.youtube.com/watch?v=BLaElv4FXcs&list=PLB43F7C6C3626BC92&index=1 You can also check more of the pics from last night's session here: https://www.facebook.com/media/set/?set=a.10151315040436431.1073741830.105492236430&type=1
Local Kyle Burghout playing some Irish music in an extremely fine fashion. Thank to Irish Music Ottawa for introducing this fine artist: http://www.youtube.com/watch?v=HZrvTiPdFMM&feature=share
Breton Celtic rocker Dom Duff has a new video Dom DufF – Buan Yann Buan: http://www.youtube.com/watch?v=b8D6cT9Kuf8&list=PLD3AA89794FE71CB2&index=1
Buan Yann Buan is a track driven by instruments like the mandolin acoustic guitar, harmonica and fiddle. The only difference between this song and his other works is the emphasis on lush instruments . The explosive salvo of sounds feel like a rush of a big wave. There is also something optimistic and an adventurous atmosphere throughout the song which lasts 3:38.
The picture above tells a thousand stories. Yes that is our very own Irish piper Patrick D'Arcy sharing a cool moment with Jazzman Quincy Jones. According to D'Arcy:  " Quincy Jones and myself enjoying a few Black Velvet's, courtesy of Bono, for his birthday party at his house tonight. Q loves the uilleann pipes. Beautiful experience and a really lovely family. We can all only wish to be this elegant at 80!"
Aside from working on this site I also give my blogging talents to several sites. So just to give an idea , here are the following:
Garrett Hacking  of Photography G was introduced to me by Damien McCarron of the Indulgers and The Mile High Celtic hour. http://americanmadeinsider.com/2013/03/14/photography-g-capturing-the-spirit-of-the-moment/
For those who love Celtic inspired wood carvings, here one from Celtic Woodworks: http://americanmadeinsider.com/2013/03/22/interesting-wood-decorations-from-celtic-woodworks/
And finally my music posts via Expats Post once in a while featuring Fraser Fifield and the Nordanians: http://expatspost.com/entertainment/videos/the-nordanians-featuring-fraser-fifield-daraa/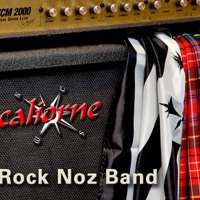 While watering the plants, I was playing this Celtic band from France called Caliorne. These guys play Breton inspired tunes led by the bagpipes of Francois. Teens decided drop by. Then one of them could not resist it. He asked what I am playing. I told him. More of the music of Caliorne here: http://soundcloud.com/caliorne
Happy Birthday to Jacob McCauley! Wishing you more music to make and more bodhrans to beat.
In case I miss something in this edition, The next one will be this Sunday 🙂